Jaguar Z. Om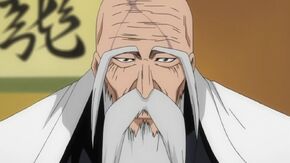 Age: 87 (Pre-Time skip)
90 (Post-Time skip)
Gender: ♂' Male (OTOKO)
Species: Human
Blood type: A
Birthdate: Oct, 23
Height: 8 ft and 2 inch
Weight: 1 Ton
Island of Origin: Kinghill Village, West Blue
Occupation: Supreme Commander of Marine G5 HQ in New World
Epithet: The Great Wise Warrior
Crew: Wardog Fleet
Position: Vice Captain and Swordsman
Family: All Dead
Promotion History
1st Promotion: Marine Captain
2nd Promotion: Vice Admiral
Dream: Find Peace.
Page created by: [Monkey.D.Me]
Introduction
Jaguar Z. Om is the Marine Supreme commander of the Marine HQ in New World. Currently he is Vice Captain of Wardog Fleet and also its swordsman.
Appearance
Om is old yet well fit. He wears a First Generation Marine Vice-Admiral he inhearted from his Master. He has long gray eyebrow and beard.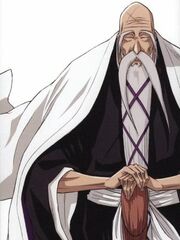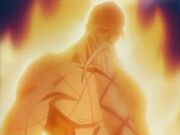 Personality
Calm and avoids fight.
Abilities and Powers
Swordsman
Om is master swordsman and carries a First Class Named Flame Sword that he got from his old Captain as farewell gift.

Hand to Hand Combat
Yep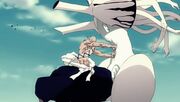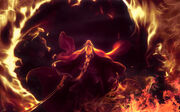 Kenbunshoku Haki: Color of Observation
Busōshoku Haki: Color of Armaments
Om is said to be one of 3 Grand Master of Busōshoku Haki. He trained for 30 years stright to master if with his swordsman skill but still reagrets it for what a lost during the training time.
Relationships
Crew
Family
Enemies
History
Quotes
Related Articles