Duke.O.Nukem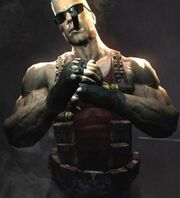 Age: 23
25 (Post-Time skip)
Gender: ♂' Male (OTOKODA)
Species: Human
Blood type: B+
Birthdate: Jan, 2
Height: 7 ft and 3 inch
Weight: 2 Ton
Island of Origin: Unknown
Occupation: Marine Rear-Admiral and Invasion Commanding officer of Marine G5 HQ in New World
Epithet: The Slaughter King
Crew: Wardog Fleet
Position: Rear-Admiral
Family: Step-Son of Dragon.O.Neptune and Step-Brother of Dragon.O.Corte
Promotion History
1st Promotion: Marine Captain
2nd Promotion: Rear-Admiral and Part of Wardog Fleet.
Dream: TO FIND WORLD'S MOST DANGEROUS WEAPON !!!
Page created by: [Monkey.D.Me]
Introduction
Duke.O.Nukem is Marine Captain and weapon specialist in Wardog Fleet. He is adoptive son of Dragon.O.Neptune.
Appearance
He is tall,strong build and buffed looking guy. He wears his war gears constuntly and wears glasses most of the time. He has habit of smoking cigar all time which he later uses to ignite his dynamites.
Personality
He is a trouble maker and always hungry for fight. He does not hasitate on killing someone is he nevr respects his superiors.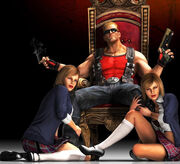 Abilities and Powers
Wepun Wepun No Mi
It allows the use to grow weapons out of his body and things he touches.
Hand to Hand Combat
He was a Grandline Boxing Chempion for 3 years stright during his days off from his marine post.
Kenbunshoku Haki: Color of Observation
Uses it.
Busōshoku Haki: Color of Armaments
Uses it.
Relationships
Crew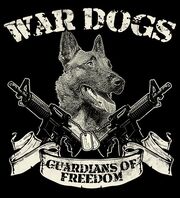 Family
Dragon.O.Neptune (Adoptive Father)
Allies/ Friends
Enemies
Other
History
Major Battles
Quotes
"Fighting are for Vussies i go for stright victory."
Trivia
Duke is the first human to land on Verth and step on it.
Related Articles